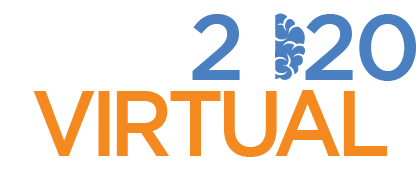 CNS 2020 | Travel Deals and Discounts
Important Information for Foreign Visitors
Effective January 12, 2009, all foreign travelers will be required to obtain an electronic travel authorization prior to boarding a carrier to travel by air or sea to the united States under the Visa Waiver Program. More information can be found on the Department of Homeland Security website.
---
Airline Information
CNS has secured a special discount for up to 10% off for CNS members traveling to the CNS 2020 Annual Meeting in Boston, MA. See below for airline specific discount codes and booking information.
Reservation Information:
Boston, MA (BOS)
Valid Travel Dates: 3/11/2020 - 3/20/2020
You may book online at https://www.united.com/ual/en/us/flight-search/book-a-flight and enter your Offer Code ZHRZ115094 in the Promotions and certificates box when searching for your flights.
Outside of the United States, please call your local United Airlines Reservation Office. Experience dependable, first-rate service and earn miles in MileagePlus®, United's award-winning frequent flyer program. To enroll in MileagePlus®, log on to www.united.com.
If booking through a travel professional or United Meetings 800-426-1122 and provide the Z Code ZHRZ and Agreement Code 115094.
---
AIRPORT INFORMATION
Boston Logan International Airport (BOS)
Hotel direction: 4 miles E
This hotel does not provide shuttle service.
Estimated taxi fare: 30 USD (one way)
Bus service, fee: 5 USD (one way)
Subway service, fee: 2.75 USD (one way)
Driving directions
Get on MA-1A S from Airport Rd - Departure Level3 min (1.0 mi)Continue on MA-1A S. Take MA-28 S and Storrow Dr to Charlesgate. Take the exit toward Fenway from Storrow Dr8 min (4.3 mi)Take Boylston St to Dalton St5 min (0.7 mi)Sheraton Boston Hotel39 Dalton St, Boston, MA 02199, USA
Manchester-Boston Regional Airport (MHT)
Airport Phone: +1 603-624-6539
Hotel direction: 50.6 miles N
This hotel does not provide shuttle service.
Driving directions
Get on I-93 S in Londonderry from NH-28 S9 min (4.8 mi)Follow I-93 S to Charlesgate in Boston. Take the exit toward Fenway from Storrow Dr44 min (45.1 mi)Take Boylston St to Dalton St5 min (0.7 mi)Sheraton Boston Hotel39 Dalton St, Boston, MA 02199, USA
CNS 2020
Boston
March 14–17, 2020