Many thanks to our CNS Annual Meeting Partners.

​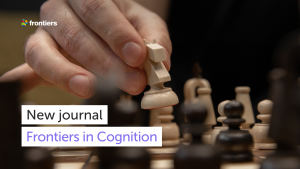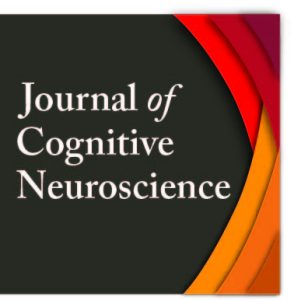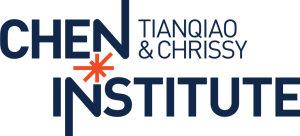 ​
​
​
​
​
---
COMPANY NAME:

ANT Neuro specializes in being a single-source provider of high performance products within neuroscience research and neurodiagnostics. Applications include EEG, EMG, TMS and MEG technology. Using ANT Neuro products, functional brain information is fused with anatomical scans to gain insight into the working mechanisms of cognition and a variety of brain disorders. Our technology offers a wide range of applications in cognitive neuroscience, neurology and psychiatry.

Brain Vision partners with scientists and institutions at the forefront of neurophysiological research, helping them select and effectively utilize state-of-the-art hardware and software from the world's leading manufacturers. We deliver personalized, full-service support to further our primary goal of assisting our customers as they strive to attain their maximum research potential and advance the field of neuroscience. The solutions that we delivery and support span across EEG, fNIRS, tDCS/tACS, eye tracking, TMS, peripheral physiology, and more as applied to a variety of application spaces including ERPs, polysomnography, MoBI, and closed-loop brain stimulation.  Tell us about your research, and let us help you push the edge of what research is possible!

Cambridge University Press is a not-for-profit publisher that dates from 1534. We are part of the University of Cambridge, and our mission is to unlock people's potential with the best learning and research solutions. Visit our stand to discuss publishing with us, browse our publications and get a 60% discount.

Contact Us

1 Liberty Plaza, Floor 20, 165 Broadway, New York, NY 10006, USA

212-337-5000

Cortech Solutions is a long-standing supporter of cognitive neuroscience research since our founding in 2001. We have provided advanced EEG, fNIRS, TMS, eye-tracking and functional imaging tools to world-renowned research centers throughout the US and Canada. We develop the EMSE Suite software for EEG / MEG signal processing, source estimation, and MRI integration, and we manufacture the Triggy system for precise stimulus and response event marking. We also bring you world-leading products like Biosemi ActiveTwo 256 channel active electrode EEG system, the TMSi SAGA 64 channel wearable and wireless EEG system, the Artinis Brite wearable and wireless fNIRS system, PowerMAG TMS from Mag&More, the LiveTrack Lightning high-speed eye-tracking system, and BOLDscreen fMRI compatible LCD display from Cambridge Research Systems. Visit us in the virtual exhibition and let us know how we can help your lab accomplish its objectives this year!

Compumedics Neuroscan is a world leader in functional neuro-imaging. Over the three decades, Neuroscan customers have published more than 20,000 publications globally using the Neuroscan products. We offer state of the art systems for the acquisition and analysis of EEG, ERP and EP data. The systems are designed to be integrated platforms, to allow uncompromising solutions for seamless recording and analysis of EEG data across a variety of domains. Neuroscan has developed multiple hardware and software systems that combined, build the ideal platform for a particular area of research. Because of this flexibility, the components and the platforms are not limited to any specific area of research, providing flexibility to move from recordings in one area to another, frequently and with the same hardware configuration.
The FieldLine HEDscan system is a non-invasive, wearable magnetoencephalography (MEG) device based on our optically-pumped magnetometer (OPM) sensor technology. Small quantum sensors are placed directly on the head to record and map neural activity with high fidelity. Our light-weight, wearable HEDscan helmets can accommodate people of all ages and head sizes.

The HEDscan device can be used in any room of any medical facility, without the need for expensive building modifications.

Christoph Guger and Günter Edlinger started developing brain-computer interfaces (BCI) about 20 years ago, after presenting the first portable BCI system in 1999 at the BCI Meeting in Rensselaerville, New York. g.tec's products are internationally used in clinical environments or for research purposes such as the analysis of the brain, heart or muscle activity, brain assessments of severe brain injuries and disorders of consciousness, motor rehabilitation after stroke, neuromarketing, deep brain stimulation, brain mapping, neuro prosthesis control, communication, painting and closed-loop invasive and non-invasive BCI experiments.

The Max Planck School of Cognition - The doctoral program at the Max Planck School of Cognition will offer exceedingly bright students a superior grasp of the different methods and approaches used in the rapidly evolving field of Cognition. We are driven by the passion to better understand human cognition and "mental phenomena" (potentially) occurring in non-biological systems and agents. The School is comprised of an outstanding and world-renowned cluster of faculty researchers from diverse scientific backgrounds but with overlapping research interests. The researchers come from Max Planck Institutes, universities, Helmholtz Association and Fraunhofer Society. The program consists of an orientation year (basic courses, lab rotations) followed by three years of research for the doctorate and is fully financed.

mbt is a mobile EEG company committed to bringing innovation in neuroscience.
From the early beginnings, we have established ourselves as a technology enabler for the pioneers in brain research who want to widen the scope of their experiments and walk EEG out of the lab. We built the first commercially available fully mobile EEG device in 2014, and since then, we have been committed to developing and marketing cutting-edge brain research products for the top neuroscientific labs across EU, USA, China, Turkey, Australia, Latin America, and South Korea.Making all our products in house, we employ the latest technologies to develop the most advanced software and hardware solutions for brain research and monitoring. With each new product, we make EEG closer to real life – we enable mobile, outdoor, and social experiments possible, and work on further advancement of the brain recording system with the ultimate goal to make it a part of our everyday.

Established in 1962, the MIT Press is one of the largest and most distinguished university presses in the world and a leading publisher of books and journals at the intersection of science, technology, art, social science, and design. MIT Press books and journals are known for their intellectual daring, scholarly standards, interdisciplinary focus, and distinctive design. To lead by pushing the boundaries of scholarly publishing in active partnership with the MIT community and aligned with MIT's mission to advance knowledge in science, technology, the arts, and other areas of scholarship that will best serve the nation and the world in the twenty-first century.

Neuroelectrics is a Spanish company pioneer in brain stimulation and artificial intelligence technologies and therapies to alleviate neurological diseases.
The company currently offers the best-in-class non-invasive and high-definition electrical brain stimulation technology for personalized neuromodulation. By measuring and modifying brain function, they aim to restore brain health, minimize disabilities and create a better life for patients.
Founded in 2011 and headquartered in Barcelona and Boston, Neuroelectrics distributes its products in more than 40 countries for basic neuroscience and clinical research in hundreds of universities and academic medical centers. Their vision is to create a powerful neurotechnology platform upon which verticals can be developed to improve the lives of as many people as possible. Clinical applications are already being developed to diagnose and treat brain diseases as well as improve brain health (e.g., in epilepsy, neuropathic pain, or mood disorders) and cognitive function (e.g., memory in dementia or executive function in children with ADHD).

NIRx Medical Technologies, LLC is a leading provider of comprehensive solutions for functional near-infrared spectroscopy (fNIRS) research. Our non-invasive and user-friendly fNIRS technology enables the measurement of neural activity in the cortex and large-scale cortical networks, providing insights into the neural mechanisms underlying perception and cognition.

Our complete range of research solutions includes a versatile multimodal hardware platform, advanced online and offline analysis software, expert technical and scientific support, and comprehensive training programs. We are dedicated to supporting fNIRS researchers through our offices in Orlando, New York, and Berlin, Germany.

Whether you're investigating changes in neural activity during development, researching disorders and their treatments, or exploring new applications in neuroscience, NIRx has the expertise and solutions to help you achieve your research goals.

NeuroImaging Tools & Resources Collaboratory is an award-winning free web-based resource that offers comprehensive information on an ever expanding scope of neuroinformatics software and data. Since debuting in 2007, NITRC has helped the neuroscience community make further discoveries using software and data produced from research that used to end up lost or disregarded. NITRC also provides free access to data and enables pay-per-use cloud-based access to unlimited computing power, enabling worldwide scientific collaboration with minimal startup and cost.

Psychology Software Tools - Psychology Software Tools - Developers of E-Prime 3.0 stimulus presentation software. E-Prime 3.0 now includes E-Prime Go for remote data collection! Integrate E-Prime with eye tracking and EEG with E-Prime Extensions for Tobii Pro, EyeLink, Net Station, and Brain Products. Use Chronos for millisecond-accurate responses, sound output, and triggers to external devices. Chronos Adapters provide a simple connection to external devices, including Brain Products, ANT Neuro, BIOPAC, BioSemi, Neuroscan, MagstimEGI, NIRx, g.tec, Smart Eye and more. PST also provides solutions for fMRI research, such as Fiber Optic and Wireless Response Systems, Digital Projection System, and an MRI Simulator with head motion tracking. PST has a 35-year company history with 100,000+ users in 75 countries!

Soterix Medical - Soterix Medical is the leader in Noninvasive Electrical Brain Stimulation and introduced High Definition-transcranial Electrical Stimulation (HD-tES), which is the only targeted sub-threshold Neuromodulation technology. HD-tES allows coupling with research-grade monitoring technologies like EEG, MEG, fNIRS, etc. Coupled with Advanced Neurotargeting software which allows the design of optimized and individualized stimulation along with current flow visualization, HD-tES allows customizing stimulation for susceptible populations (stroke, pediatric, etc). Soterix Medical also offers a range of innovative technologies from Transcranial Magnetic Stimulation(TMS), Neuronavigation, HD-ECT, fNIRS, Spinal Cord, Galvanic Vestibular to Animal Stimulation.

The Kavli Foundation was established by Fred Kavli in 2000 with a vision to advance science for the benefit of humanity. We aspire to this vision through our mission to stimulate basic research in the fields of astrophysics, nanoscience, neuroscience, and theoretical physics; strengthen the relationship between science and society; and honor scientific discoveries with The Kavli Prize. Our Physical and Life Sciences Programs fund basic research in these four fields, through partnerships, initiatives and portfolios designed to push the boundaries of science. The programs also provide unconstrained funding to scientists at 20 Kavli Institutes globally whose research in astrophysics, nanoscience, neuroscience, and theoretical physics transform our understanding of the big, the small and the complex.

Led by Prof George R. Mangun, Frontiers in Cognition focuses on cognition from theory to data, models to the mind, and behavior to brain function. The journal's goal is to provide an outlet for empirical studies and theoretical work on major cognitive functions from a multidisciplinary and interdisciplinary perspective. Scholars working in cognitive science, cognitive neuroscience, computational cognitive neuroscience, and developmental cognitive neuroscience will find an outlet in the journal. Benefits of publishing in, or of collaborating with, this journal include:

A fast, transparent, innovative, and collaborative peer review

system

A fully Open Access and community-driven content allowing for fast

dissemination and high visibility of your research

The possibility to showcase your field of research by guest

editing an article collection around the theme of your choice.

Studies involving healthy and patients populations, as well as animal models that focus on understanding the basic mechanisms of cognition are welcome. Research in animal models or computational models is welcome.

This is an exciting time for understanding human cognition, its computational mechanisms, and biological bases, and Frontiers in Cognition will help to represent the exciting work on understanding the mind's function.

Fierce passion and long-term commitment

Driven by their intense desire to understand how perceptions are formed and impact our behaviour, husband and wife Tianqiao Chen and Chrissy Luo established the Tianqiao and Chrissy Chen Institute in 2016 with the mission to benefit humanity. Through promoting a holistic and interdisciplinary approach, the Chen Institute drives fundamental brain research through three key areas – brain discovery, brain treatment, and brain development.

TCCI® partners with world-leading universities and research institutions to uncover the mysteries of the human brain and how informational input translates into behavioural output. Founders Tianqiao and Chrissy Chen are long-time philanthropists who contributed to children's medical funding programs in China and Inner Mongolia, supported education for underprivileged families, and donated to disaster relief and rebuild efforts.

Editor-in-Chief: Bradley R. Postle

The Journal of Cognitive Neuroscience is a monthly peer-reviewed academic journal covering cognitive neuroscience. It aims for a cross-discipline approach, covering research in neuroscience, neuropsychology, cognitive psychology, neurobiology, linguistics, computer science, and philosophy.

The Journal of Cognitive Neuroscience investigates brain-behavior interactions and promotes a lively interchange among the mind sciences. Contributions address both descriptions of function and underlying brain events and reflect the interdisciplinary nature of the field, covering developments in neuroscience, neuropsychology, and cognitive psychology.

Published by the MIT Press and the Cognitive Neuroscience Institute.
Want to Sponsor or Exhibit? CLICK HERE