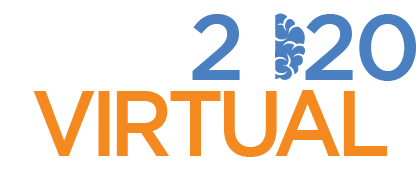 Frequently Asked Questions About Registration
Can I become a member when I  register?
No, not at the same time. If you're not a CNS member or your membership is not current, you will need to join CNS or login and renew your membership prior to starting the registration processes.
I paid my registration, but my CNS Account home page still shows that I need to register. What do I do?
Sometimes it can take a minute or two before our server receives the 'payment completed' message from our database. Try refreshing the display of your account home page. Or, try logging out of your account and then log back in.  If this doesn't solve the problem, please  contact meeting@cogneurosociety.org for further instructions.
I'm unable to pay by credit card.  Are other payment options available?
Yes, you may fill out the CNS 2020 Virtual Registration Form here and PRINT A COPY to include with your check, checks must be in US funds and drawn on a US bank. Check payments delay processing and must be received no later than May 1, 2020; Send to: CNS Meeting, c/o TM Events, Inc., 1688 Calabasa Drive, Lincoln, CA, 93117. Checks received without registrant information cannot be processed.
Will my CNS 2020 Annual Meeting registration fee be refunded?
All registration fees have been applied to the CNS Virtual Conference, and will include access to all meeting events, including keynote and award talks, symposia, data blitz talks, posters, exhibitors, and live chats during the May 2-5, 2020 conference, and limited later "on-demand" viewing. We do not take lightly the suffering, trauma and disruption faced by those impacted by the pandemic, and will do our utmost to support those who cannot attend the virtual meeting. However, it will be some weeks before we will be able to estimate the costs and penalties associated with the transition of the meeting from an in-person to a virtual event. Unfortunately, although the Cognitive Neuroscience Society carries meeting liability insurance that covers most disasters (natural and man-made), "organic pathogens" like the SARS-CoV-2 coronavirus are not covered. We ask for your continued patience as we work through the financial implications of the COVID-19 epidemic on the Society.
I need to cancel my CNS 2020 Virtual Meeting registration.  Can I get a refund?
No refunds will be given for any CNS 2020 Virtual Meeting Registration fees paid. See Registration Policies, Cancellations & Refunds.
Can I get a duplicate receipt for my  registration?
You should have received a receipt via email at the time of purchase. If you need an additional copy, please email registration@cogneurosociety.org.
I need a Certificate of Attendance. How do I request one?
You will receive a certificate of attendance from vConferenceOnline after the meeting and if you do not receive it, please email meeting@cogneurosociety.org to request your certificate of virtual attendance after May 5, 2020.