CNS 2022 | The 28th Annual George A. Miller Prize in Cognitive Neuroscience (GAM)
Congratulations BJ Casey, our 2022 Annual George A. Miller Prize in Cognitive Neuroscience Awardee. BJ Casey will accept this prestigious award and deliver her lecture in San Francisco, CA April of 2022.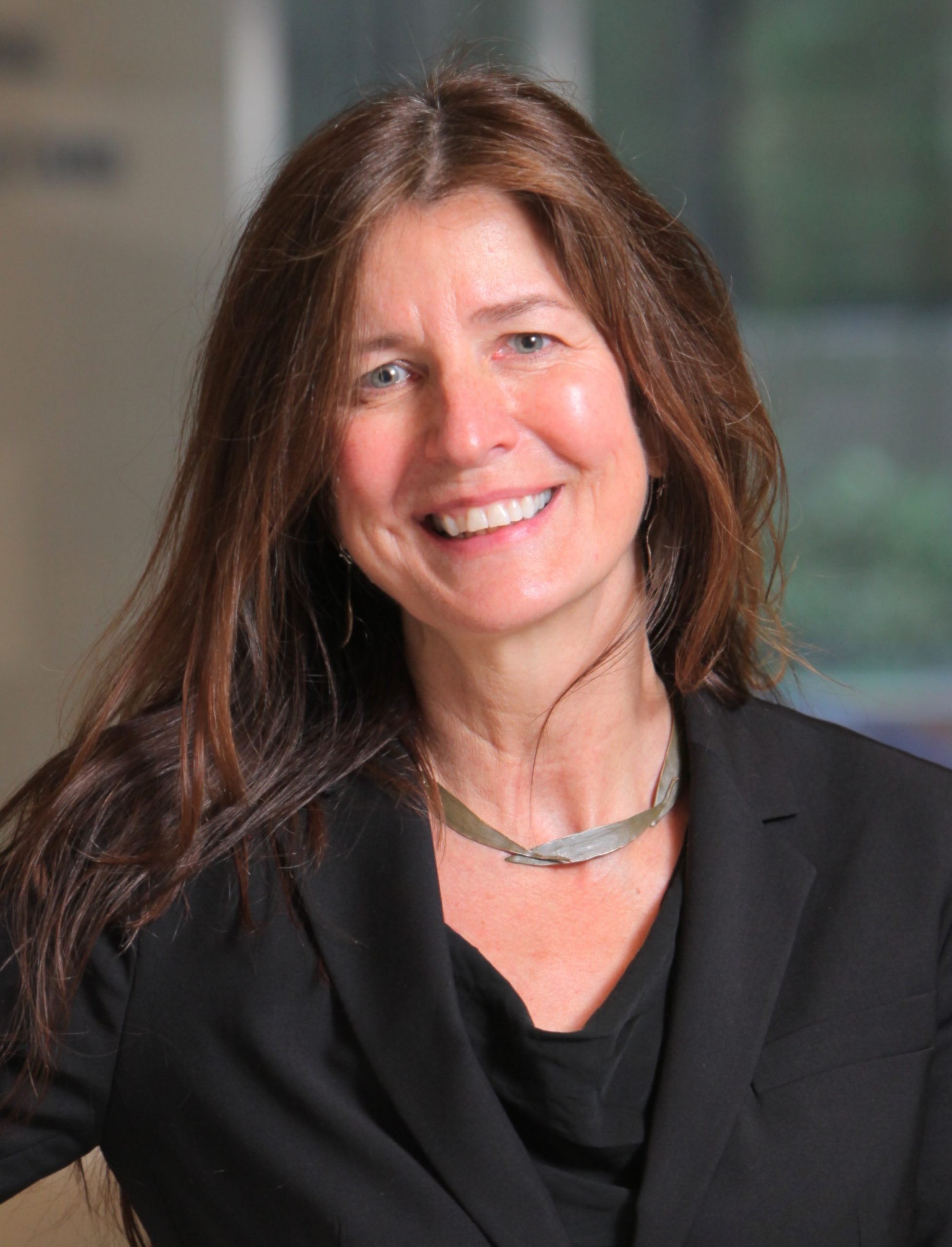 Cognitive Neuroscience in the Age of Discovery
BJ Casey, Ph.D.
Yale University

Sunday, April 24, 2022, 4:00PM - 5:00PM (PT), Grand Ballroom

Add to Calendar
04/24/2022 4:00 PM
04/24/2022 5:00 PM
America/Los_Angeles
CNS 2022 | 28TH ANNUAL GEORGE A. MILLLER AWARD: COGNITIVE NEUROSOCIENCE IN THE AGE OF DISCOVERY
Grand Ballroom
The 28th Annual George A. Miller Prize in Cognitive Neuroscience Lecture by B.J. Casey will be held in person at the CNS 2022 Annual Meeting in San Francisco at the Hyatt Regency San Francisco Hotel. Located at 5 Embarcadero Ctr, San Francisco, CA 94111 in the Grand Ballroom
Just as the brain changes over the life course to meet unique challenges and make new discoveries at each developmental phase, so too is the field of cognitive neuroscience changing. Over the years, we have seen significant advances in neuroimaging techniques and computational analytics as well as an enormous expansion of open-access data and tools that have broadened the reach of cognitive neuroscience to neighboring fields and broader society. This lecture will highlight how advances in cognitive neuroscience have informed our understanding of how the mind and brain develop, especially during adolescence, and examine how this knowledge informs the treatment of youth in medicine and in the U.S. legal system.
Get a preview of Casey's award lecture in this CNS Q&A.
About
BJ Casey (Betty Jo)[1] is an American psychologist and expert on adolescent brain development and self control.[2] She is a Professor of Psychology and Affiliated Professor of the Justice Collaboratory and Interdepartmental Neuroscience Program at Yale University where she directs the Fundamentals of the Adolescent Brain (FAB) Lab.[3]
Casey has served on the editorial boards for the journals Developmental Science (2002–2013), Journal of Cognitive Neuroscience (2005–2010), Journal of the American Academy of Child and Adolescent Psychiatry (2008), and Biology of Mood and Anxiety Disorders (2014–2016). Casey has served on several national advisory boards, and has won a number of honors and awards. Her scientific discoveries have been featured in numerous media outlets such as National Geographic,[4] Time,[5] and NPR.[6][7][8]
Biography
Casey was born in Kinston, North Carolina and grew up on a family farm.[1] She was the first in her family to obtain an advanced degree, earning her bachelor's and master's degrees in psychology from Appalachian State University and her doctorate in experimental psychology and behavioral neuroscience from the University of South Carolina. During her postdoctoral fellowship at the National Institute of Mental Health, Casey learned about functional magnetic resonance imaging (fMRI) which offered a glimpse into the human brain.[9] She was among the first scientists to use fMRI in children,[10][11] laying the groundwork for a new field of study: developmental cognitive neuroscience.[12]
Following her postdoc, she was an Assistant Professor at the University of Pittsburgh Medical Center and a Visiting Research Collaborator at Princeton University.[13] She was then recruited by Michael Posner[14] to direct the Sackler Institute for Developmental Psychobiology. During this time, she also held the position of Associate Professor of Psychiatry and Professor of Psychology in Psychiatry and Neuroscience at Weill Cornell Medicine.[15] Casey served as the Director of the Neuroscience program at Weill Cornell for five years.[13] In 2016, Casey moved to Yale University where she now directs the Fundamentals of the Adolescent Brain (FAB) lab.[16]
Casey has served on several national advisory boards including the National Institute of Mental Health (NIMH) Board of Scientific Counselors and NIMH Council, the Scientific Advisory Board for the National Alliance for Research on Schizophrenia & Depression (NARSAD), Advisory Board for the Human Connectome Project - Life Span Study, the National Research Council Board on Children, Youth and Families, and National Research Council and Institute of Medicine committees of the National Academies on the Science of Adolescent Risk Taking, Assessing Juvenile Justice Reform, and Sports Related Concussions in Youth.[3][17]
---
About George A. Miller Prize in Cognitive Neuroscience
The George A. Miller Prize in Cognitive Neuroscience was established in 1995 by the Cognitive Neuroscience Society to honor the innovative scholarship of George A. Miller, whose many theoretical advances has so greatly influenced the discipline of cognitive neuroscience. The first ten years of the prize were funded by generous support from the James S. McDonnell Foundation.
The Prize shall be awarded to the nominee whose career is characterized by distinguished and sustained scholarship and research at the cutting-edge of their discipline and that has in the past, or has the potential in the future, to revolutionize cognitive neuroscience. Extraordinary innovation and high impact on international scientific thinking should be a hallmark of the recipient's work.
Each year a call for nominations for the George A. Miller Prize will be made to the membership of the society. The recipient of the prize will attend the annual meeting of the Cognitive Neuroscience Society and deliver the George A. Miller lecture.
---
Previous Winners of the George A. Miller Lectureship
2021 Elizabeth Phelps, Ph.D., Harvard University
2020 Nancy Kanwisher, Ph.D, Massachusetts Institute of Technology
2019 Earl K. Miller, Ph.D., Massachusetts Institute of Technology
2018 Elizabeth Spelke, Ph.D., Harvard University
2017 Dr. David Van Essen, Ph.D., Alumni Endowed Processor, Washington University in St Louis
2016 Brian Wandell, Ph.D., Isaac and Madeline Stein Family Professor
2015 Patricia Kuhl, Ph.D., University of Washington
2014 Jon Kaas, Ph.D., Vanderbilt University
2013 Fred Gage, Ph.D., The Salk Institute
2012 Eve Marder, Ph.D., Brandeis University
2011 Mortimer Mishkin, Ph.D., NIMH
2010 Steven Pinker, Ph.D., Harvard University
2009 Marcus Raichle, M.D., Washington University School of Medicine
2008 Anne Treisman, Ph.D., Princeton University
2007 Joaquin M. Fuster, Ph.D., University of California Los Angeles
2006 Steven A. Hillyard, Ph.D., University of California San Diego
2005 Leslie Ungerleider, Ph.D., National Institute of Mental Health
2004 Michael Posner, Ph.D., University of Oregon
2003 Michael Gazzaniga, Ph.D., Dartmouth College
2002 Daniel Kahneman, Ph.D., Princeton University
2001 William Newsome, Ph.D., Stanford University
2000 Patricia Churchland, Ph.D., University of California, San Diego
1999 Giacommo Rizzolatti, M.D., University of Parma, Italy
1998 Susan Carey, Ph.D., New York University
1997 Roger Shepard, Ph.D., Stanford University
1996 David Premack, Ph.D., CNRS, France
1995 David H. Hubel, M.D., Harvard Medical School