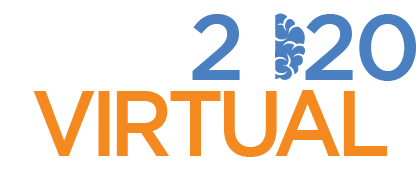 CNS 2020 | Virtual Meeting Registration
Dates and Deadlines
Registration Officially Opens – March 19, 2020 
CNS 2020 Virtual Meeting Registration Rates
If you have already registered for the physical meeting your registration has been transferred to the Virtual Meeting. Registration is now open for CNS 2020 Virtual Meeting. Registration includes admission to all Scientific Sessions including keynote sessions, invited symposia, symposia, awards, poster sessions, Chat, etc. Registration
| | |
| --- | --- |
| Registration Rates: | Regular Registration |
| Student Member | $205 |
| Post doc Member | $355 |
| Faculty Member | $455 |
| Non-member | $555 |
*all fees are in US Dollars
IMPORTANT NOTE: If you have already registered for the physical meeting your registration has been transferred to the Virtual Meeting.
Register Now!
If you already have a CNS Meeting account, please log in to your account to register.
If you don't yet have a CNS Account, please create one.
Trouble Registering Online?
Group Registration
Registration Receipts
Registration receipts will be sent via payments@cogneurosociety.org please be sure this email address is in your address book to avoid any issues with spam or junk mail.
Attendees will receive a single receipt for registration at the time of purchase. Please SAVE this receipt and print it for your reference, information and reimbursements. For your convenience, Registration Receipts include a single line item for Virtual Meeting Registration. If you require a duplication copy of your receipt, email registration@cogneurosociety.org.
Registration Refund Policy
No refunds will be given for CNS 2020 Virtual Meeting Registration fees paid.
Click here for Registration FAQ and additional information on our Registration Polices, Cancellations and Refunds.