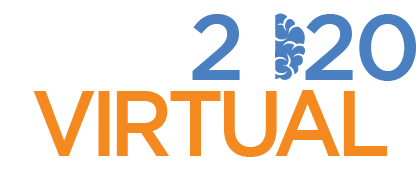 Registration Policies, Cancellations  & Refunds
CNS 2020 Virtual Meeting FAQ
First Author Registration Requirements
Registration is required for first authors of accepted posters, slides, and  symposia. If you are the first author of an accepted abstract, your  registration cannot be refunded. If the first author is unable to attend the  meeting and would like to appoint a substitute speaker/presenter, contact us at submissions@cogneurosociety.org for final approval. The substitute  author must also register to attend the meeting.
Registration Payment Policy
Full payment of the registration fee must be made at the time of registration. Payment can be made by credit card (Visa, MasterCard, Discover, American Express), check (made payable to "CNS Virtual Meeting" and must be in US funds and drawn on a US bank). Check payments delay processing and must be received no later than April 24, 2020; include a printout of your CNS Virtual Registration payment form along with your payment and  mail to: CNS Meeting, c/o TM Events, Inc., 1688 Calabasa Drive, Lincoln, CA, 95648. Cash payments may also be made onsite at the Registration  Desk; cash payments should not be sent through the mail.
I need to cancel my CNS 2020 Virtual Meeting registration.  Can I get a refund?
No refunds will be given for any CNS 2020 Virtual Meeting Registration fees paid.
Registration Confirmation
Confirmation of your registration is sent via email  immediately upon receipt of payment address in your membership account.  Please SAVE YOUR RECEIPT and print it for your reference, information and reimbursements.
As a final confirmation and conference reminder, an instructional email will be sent to you the week prior to the start of the virtual meeting with details on how to login to our online event and any final instructions.
Email registration@cogneurosociety.og if you have further questions.
Registration Questions
Also see the Registration FAQ. Registration questions should be sent to registration@cogneurosociety.org.