CNS 2022 | Keynote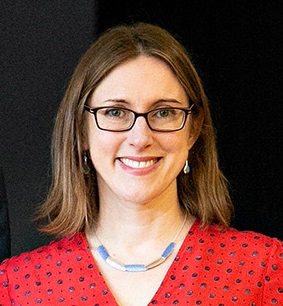 Development of the social brain in adolescence and effects of social distancing
Sarah-Jayne Blakemore

University of Cambridge, UK
Saturday, April 23, 2022, 5:30PM - 6:30PM (PT), Grand Ballroom

Add to Calendar
04/23/2022 5:30 PM
04/23/2022 6:30 PM
America/Los_Angeles
CNS 2022 | KEYNOTE ADDRESS: DEVELOPMENT OF THE SOCIAL BRAIN IN ADOLESCENCE AND EFFECTS OF SOCIAL DISTANCING
Grand Ballroom
The Keynote Address by Sarah-Jayne Blakemore will be held in person at the CNS 2022 Annual Meeting in San Francisco at the Hyatt Regency San Francisco Hotel. Located at 5 Embarcadero Ctr, San Francisco, CA 94111 in the Grand Ballroom
Adolescence is a critical period of development characterized by an increased need for peer interaction, heightened sensitivity to social exclusion and development of the social brain. Lockdown and social distancing measures intended to mitigate the spread of COVID-19 have reduced the opportunity to engage in face-to-face social interaction with peers. The consequences of social distancing on human social brain and social cognitive development are unknown, but animal research has shown that social deprivation and isolation have unique effects on brain and behavior in adolescence compared with other stages of life. In this talk, I will describe research on social brain and behavioral development in adolescence and consider whether social distancing might be having a disproportionate effect during this sensitive period of development.
Get a preview of Blakemore's keynote lecture in this CNS Q&A.
About
Sarah-Jayne Blakemore is Professor of Psychology at the University of Cambridge, UK, and leader of the Developmental Cognitive Neuroscience Group. Her group's research focuses on the development of social cognition and decision making in the human adolescent brain, and adolescent mental health. Her group runs behavioural studies in schools and in the lab, as well as neuroimaging studies, with adolescents and adults. You can read more about the group and their research here.