The Fred Kavli Distinguished Career Contributions Award
The Distinguished Career Contributions Award (DCC) was established in 2012 and it has been sponsored by the Fred Kavli Foundation since 2016. This award honors senior cognitive neuroscientists for their sustained and distinguished career, including outstanding scientific contributions, leadership and mentoring in the field of cognitive neuroscience.
An annual call for nominations for the Fred Kavli Distinguished Career Contributions Award will be made to the membership of the society. The recipient of the prize will attend the annual meeting of the Cognitive Neuroscience Society and deliver the Fred Kavli Distinguished Career Contributions lecture.


Congratulations to Alfonso Caramazza, our 2018 Distinguished Career Contributions Awardee. Alfonso Caramazza will receive his award and give his lecture on Monday, March 26, 2018 from 4:30 – 5:30 pm, Grand Ballroom of the Boston Sheraton Hotel.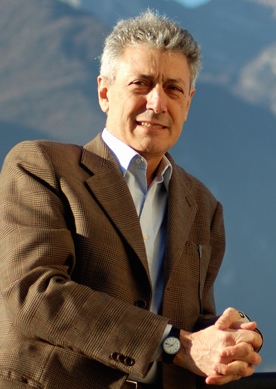 "The Representation of Objects in the Brain: Nature or Nurture"
Speaker: Alfonso Caramazza, Harvard University
Different regions of human high-level visual cortex show highly reliable preference for different object domains, and they form part of distinct neural networks. What characterizes these object domains? And, how does this specialization emerge? The balance between nature and nurture has been a long-standing question in neuroscience and cognitive science. One view holds that the observed organization rests on an evolutionarily determine skeletal structure. A strong alternative holds that the putatively domain-specific organization emerges through experience operating over domain-general, low-level, perceptual principles. The role of experience in distinguishing between these two theoretical frameworks is fundamental. I will discuss some of the neuropsychological and neuroimaging evidence, the latter focusing on individuals deprived of sensory or motor experience, which I believe favors the view that the skeletal structure of object domain specialization is genetically determined.
---
Previous Winner:
2017 Marcia K. Johnson, Yale University
2016 James Haxby, University of Trento, Dartmouth College
2015 Marta Kutas, Ph.D., University of California, San Diego
2014 Marsel Mesulam, M.D., Northwestern University
2013 Robert T. Knight, M.D., University of California, Berkeley
2012 Morris Moscovitch, Ph.D., University of Toronto