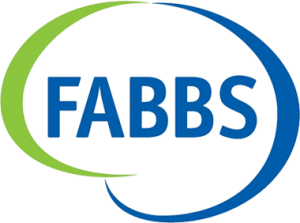 The Cognitive Neuroscience Society (CNS) is excited to announce that we have joined the Federation of Associations in Behavioral & Brain Sciences (FABBS). As many of our members will be aware, FABBS works to advance the sciences of the mind, brain, and behavior by advocating for our fields and representing our research community in Congress, with U.S. federal agencies, the administration, and the broader scientific community.
By way of example, in the past couple of weeks you may have heard from FABBS past president Jeremy Wolfe and executive director Juliane Baron. NIH has recently withdrawn a handful of behavioral and cognitive grant applications based on an interpretation that the work should be identified as clinic trials. FABBS has been working to both assist behavioral science researchers who have had a grant application withdrawn from consideration at NIH and to communicate the concerns to colleagues at NIH.
FABBS also advocates for robust federal funding for science. FABBS represents the interests of our scientists within numerous coalitions (see attached list) in Washington, DC, ensuring that behavioral and cognitive sciences are at the table. FABBS executive director serves as a co-chair of the Coalition for National Science Funding as well as on the executive committee for Friends of NICHD and the American Brain Coalition.
FABBS also works with federal agencies to bring attention to the contribution of behavioral and brain sciences and raise concerns when strategic plans and funding opportunities do not adequately reflect FABBS sciences. For example, over the past year, FABBS has submitted comments to numerous NIH institutes strategic plans, including NICHD, NINDS, NIMH and NEI.
To fulfill the education aspect of our mission, FABBS brings behavioral and brain scientists to Capitol Hill to share their research, educate Congressional offices about the behavioral and brain sciences, and talk about the importance of federal funding as well as science policy legislation, such as the reauthorization of the National Science Foundation or legislation impacting the use of cannabinoids or non-human primates in research. FABBS meets with colleagues at the Office of Science and Technology Policy and Office of Management and Budget.
In addition to working on your behalf, FABBS flags comment opportunities or concerns that may be of particular interest to CNS members.
Additional benefits for CNS members of society FABBS membership include:
Sign up for FABBS newsletter. In this semi-monthly (mostly) newsletter FABBS provides updates on appropriations, policy, and federal agency related to our science; reports on FABBS activities to support our science; and profiles early career award winners and leaders in the field.
An important FABBS benefit to CNS member is the opportunity to contribute to the FABBS journal, Policy Insights from Behavioral and Brain Sciences. This unique journal is designed to reach a broad audience.
As a FABBS member, CNS is entitled to all of the training and documents developed by the Societies Consortium on Sexual Harassment in STEMM. The Societies Consortium was formed to support scientific societies in their effort to eliminate sexual harassment in STEMM fields.
CNS will be invited to nominate a member for a FABBS early career award. This award is presented to early career scientists of FABBS member societies during the first 10 years post-PhD and recognizes scientists who have made major contributions to the sciences of mind, brain, and behavior. The goal is to enhance public visibility of these sciences and the particular research through the dissemination efforts of the FABBS in collaboration with the member societies and award winners.
FABBS is also a resource available to CNS members interested in engaging with members of Congress and connecting their research directly to policy.
FABBS will also represent CNS interests in 12 broad coalitions, ensuring that behavioral scientists are always at the table with leadership positions in three of the coalitions.
Coalitions include:
Ad Hoc Group for Medical Research – AD Hoc represents 300 patient, medical and scientific organizations that support funding for the NIH.
American Brain Coalition – ABC is comprised of professional neurological, psychological, psychiatric associations, and patient organizations. ABC seeks to advance the understanding of the functions of the brain, and to reduce the burden of brain disorders through public education and advocacy. FABBS is on the Advocacy Committee.
Coalition for Health Funding – CHF advocates on behalf of funding for all public health agencies, including NIH and CDC. The coalition's staff organize briefings, sign-on letters, visits to Capitol Hill and send updates regarding budget and appropriations issues.
Coalition for National Science Funding – CNSF advocates on behalf of the National Science Foundation. FABBS is a co-chair.
Coalition for National Security Research – CNSR is a broad-based coalition including industry, research universities and institutes, and scientific and professional associations committed to a strong Defense Science and Technology (S&T) Program.
Friends of the Institute of Education Sciences – FIES represents more than 40 scientific associations, education organizations, universities, and research institutions that support the support the critical research, data, statistics, and evaluation programs at IES.
Friends of National Institute on Aging – FoNIA supports the NIA mission and organizes relevant advocacy activities to educate policymakers about aging research and the Institute's funding needs. Over 50 organizations belong to the coalition.
Friends of National Institute of Alcohol Abuse and Alcoholism – a non-profit advocacy group of organizations supporting the mission and research being conducted by NIAAA.
Friends of National Institute of Child Health and Human Development – This is a coalition of over 100 organizations interested in NICHD. Member organizations represent scientists, physicians, health care providers, patients, and parents. FABBS serves on the executive committee.
Friends of the National Institute on Drug Abuse – This coalition of individuals, scientific and professional societies, patient groups and other organizations is committed to the elimination of drug abuse and addiction through education, advocacy, and the promotion of broad public and private support for the research agenda of NIDA.
Friends of NIH Office of Behavioral and Social Science Research – This coalition works to support the NIH OBSSR and other social and behavioral science research activities conducted across the NIH.