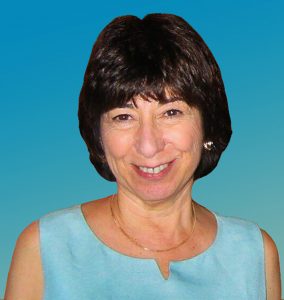 Dr. Leslie G. Ungerleider passed away on December 10, 2020. A towering scientific figure, she was Chief of the Laboratory for Brain and Cognition at the National Institute of Mental Health, where she was an NIH Distinguished Investigator. Leslie began as a functional anatomist, and was also a talented physiologist and cognitive neuroscientist. Her early work with Mortimer Mishkin at NIMH led to the proposal of two functionally dissociated cortical pathways in the primate brain – one of the most impactful and influential concepts in visual neuroscience. Over the years she also helped to illuminate the nature of perception and attention, working in non-human primate models, and in humans using functional brain imaging.
Those who knew Leslie best remember her as an enormous intellect, a leader who inspired others, and a caring and giving person. Princeton University Professor Sabine Kastner said of her: "Leslie was a generous, warm and tireless mentor – she just loved to train young scientists. And Leslie was an important role model for female scientists like me – she paved the way for our success." Among other honors, Leslie was a recipient of the George A. Miller Prize of the Cognitive Neuroscience Society (2005), and was an elected member of the National Academy of Sciences (2000), the American Academy of Arts and Sciences (2000) and the National Academy of Medicine (2001). Diminutive in physical stature, she was immense in all other ways, and will be greatly missed. Dr. Leslie G. Ungerleider was 74.
Anyone can post a tribute to Leslie on this memorial site.