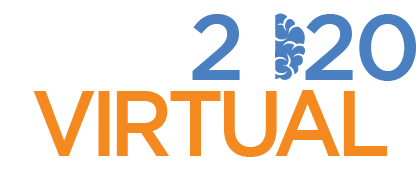 CNS 2020 Virtual Meeting | Workshops & Special Events
Neuroaesthetics Social
Saturday, May 2, 2020, 4:30 - 6:00 PM, Exhibit Hall
This social meeting brings together researchers interested in understanding the neural basis of aesthetic
responses, such as when artwork, music, dance or landscapes are experienced as beautiful. We will
highlight aesthetics research being presented at CNS in a "Data Blitz" session, followed by an open
discussion and time to socialize.
CNS Trainee Professional Development Panel
Monday, May 4, 2020, 4:00 - 5:00 PM, Constitution Ballroom

CNSTA Professional Development Panel Organizers: Alexandra Gaynor, (CUNY Graduate Center), Alexander Simon (UC San Francisco) and the CNSTA Committee Officers.
Join the CNSTA 5th Annual Professional Development Panel to learn about the unique career trajectories of cognitive neuroscientists in academia and industry!
Panelists this year are Dr Mariam Aly (Columbia University), Dr. Kara Blacker (Naval Aerospace Medical Research Laboratory), Dr. Amy Janes (Harvard Medical School), Dr. Robert Ross (University of New Hampshire) and Dr. Theodore Zanto (UC San Francisco)
Join us immediately after the panel for the CNSTA Trainee Social to be held at Dillon's (4955 Boylston St, Boston, MA, 02115 -  3 minute walk from the Sheraton)
Need to Know News from NIH about Grant Applications and Opportunities
Tuesday, May 5, 2020, 4:00 - 5:00 PM, Exhibit Hall
Speakers: Kathy Mann Koepke, NICHD/NIH, Dr. Dana Plude, NIA
NIH Program Directors present news you need to find your best research fit for training, career, or
research grants; NIH contacts for more guidance; overview of application, review, funding processes.
UPDATE! NEED TO KNOW: new FOAs & Notices, BESH research, & clinical trials news. Also find
us throughout the meeting.