CNS 2020 Guest Post by Anne Billot Being able to directly target specific areas of the brain is important both for cognitive neuroscientists seeking to establish direct causal links between neural signal and cognitive processes and for clinicians treating neurological disorders. The gold standard for approaching such tasks has been to directly manipulate the brain […]
Read More
The Cognitive Neuroscience Society (CNS) is committed to the development of mind and brain research aimed at investigating the psychological, computational, and neuroscientific bases of cognition.
The term cognitive neuroscience has now been with us for almost three decades, and identifies an interdisciplinary approach to understanding the nature of thought.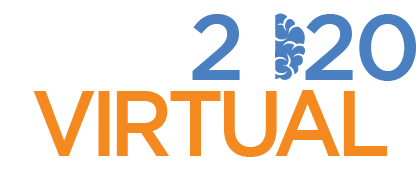 C

NS 2020 VIRTUAL MEETING

All sessions (keynote, award talks, invited symposia, symposia, special session) are available on demand (also referred to as Video On Demand)
until June 16, 2020
. To watch on demand please
login
, and proceed to the on demand section and click on the session you'd like to watch. Please note that there is no live chat for On Demand viewing.
To access the CNS 2020 Virtual Conference visit: https://event.vconferenceonline.com/microsite/html/login.aspx?id=1535&rlp=1
If you are having difficulty finding your login information visit:
https://event.vconferenceonline.com/microsite/html/event.aspx?id=1535 and contact event support (button in lower right corner).
Watch the CNS 2019 Keynote by Matthew Walker
Can you recall the last time you woke up without an alarm clock feeling refreshed, not needing caffeine? If the answer is "no," you are not alone. Two-thirds of adults fail to obtain the recommended 8 hours of nightly sleep. You may be surprised by the consequences, which Matthew Walker (University of California, Berkeley) describes in his keynote for the 26th annual Cognitive Neuroscience Society annual meeting. His talk describes ... continue reading
CNS 2020 Blog
Read coverage of the 27th CNS annual meeting, held virtually May 2-5, 2020.